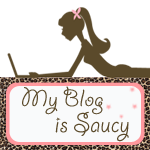 Today you're visiting our family here in muggy southeast India! So grab your passport, Imodium, your sense of humor, an extra dose of patience, and join us on our daily adventures. Come in, take a look around, and have a virgin margarita (sorry, Tamil Nadu is a dry state). Please don't take off your shoes, there's no maid yet and the floors are quite dirty. But make yourself at home... right after you've applied an ample amount of bug spray I left by the front door. The mosquitoes are rampant during monsoon season!
Follow us through the chaos of our day to day life. It's hard enough raising a full-size family complete with two small girls and large dog. It's even tougher doing it as a foreigner in a 3rd world country.
If you haven't been to TPU (the perlman update) before, let me briefly catch you up to speed. We're a nomadic family, who's been living overseas for the past five years for my husband's government job. I'm a stay-at-home mom who finally has an opportunity to enjoy a hobby or two... cooking, sewing, blogging, photography to name a few. We have a kindergartner, a preschooler, and an overly furry Labrador Retriever.
This is our life. Here is where we tell our tales of life abroad.